Now hiring at the Church Point Water Department
Water Plant Operator – Must have high school diploma or GED.  Must have valid driver's license.
Apply in person only, 125 South Guidry St. between the hours of 7:00a and 4:00p.
REGISTRATION FOR PLAY FNA FLAG FOOTBALL IN CHURCH POINT
We're excited about our first year of Play FNA Acadiana in Church Point! Registration is underway on Play FNA's website https://www.playfna.com
Once you click on their website, look for 'Leagues' in the top right corner, then click on Church Point. Our league will begin this fall and will be open to ages K-8th Grade. You will need to create an account on the page and then register your child. When registering multiple kids, look for the add player button, do not create a second account. Play FNA is CO ED, and open to boys and girls.
If you have any questions or problems, contact Commissioner Bentley Turner at 337 316 1630 or playaffa@gmail.com
Church Point is located in north Acadia Parish, Louisiana. Considered a bedroom community, Church Point bestows upon its citizens the ambiance and charm of small town living with the convenience and opportunities of its neighboring larger cities, namely Crowley, Opelousas, and Lafayette, all within 20 minutes travel.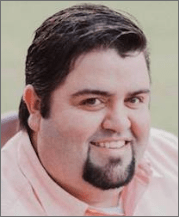 My goal is your goal. To see our town thrive, to see it grow, but yet to keep its small town spirit and its small town power of caring for our neighbor. My administration will be transparent. We will run our town as a business. We have many plans ahead, we have many goals, and we look forward to watching our town grow with you!
The Town of Church Point is known for many attractions, like the Buggy Town Playground, Le Vieux Presbytere, Cajun Woodstock and Courir de Mardi Gras.  We have many places to visit and events to be a part of here in Church Point. Many new and great ideas are being developed to continue tourism in our town.