Town of Church Point Surplus Sale
Surplus Sale – International Truck & Building. To bid on the Truck or Building, please turn in your sealed bid to City Hall between 8 am and 4 pm Monday – Friday. The bid must be legible and include the amount along with your name, address, and phone number. All bids must be turned in before the next Town Council meeting on September 14th, 2020. The truck and building are sold 'as is.' Both the building and truck must be moved within 30 days of acceptance. For more information, please contact City Hall at 337-684 5692.
REGISTRATION FOR PLAY FNA FLAG FOOTBALL IN CHURCH POINT
We're excited about our first year of Play FNA Acadiana in Church Point! Games

 will be played on Saturday Mornings. FNA will have the BBQ grill fired up, music playing, and exciting football happening on the fields. We are excited to have a fun picnic environment every weekend in Church Point with FNA.
Dates-
Registration has ended
First Official Practice: August 24th
First Games: Sept. 12th
Make up Games will be done on same day the following week, this may cause double headers for that day.
Last Games: Oct. 31
There will be a battle of Acadiana for the champions of each Acadiana League held at Cajun Field TBA.
If you have any questions or problems, contact Commissioner Bentley Turner at 337 316 1630 or playaffa@gmail.com
Church Point is located in north Acadia Parish, Louisiana. Considered a bedroom community, Church Point bestows upon its citizens the ambiance and charm of small town living with the convenience and opportunities of its neighboring larger cities, namely Crowley, Opelousas, and Lafayette, all within 20 minutes travel.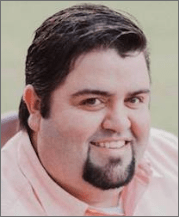 My goal is your goal. To see our town thrive, to see it grow, but yet to keep its small town spirit and its small town power of caring for our neighbor. My administration will be transparent. We will run our town as a business. We have many plans ahead, we have many goals, and we look forward to watching our town grow with you!
The Town of Church Point is known for many attractions, like the Buggy Town Playground, Le Vieux Presbytere, Cajun Woodstock and Courir de Mardi Gras.  We have many places to visit and events to be a part of here in Church Point. Many new and great ideas are being developed to continue tourism in our town.