Registration is now underway for the 2020 Baseball and Softball season at Church Point Park!
Registration deadline is March 6, 2020. Please remember, a completed registration form and a copy of your child's birth certificate are mandatory.  Forms need to be turned in to Church Point City Hall, Monday-Friday between 8a and 4p.  Details are on the form. Please CLICK HERE to download and print out the form.
Church Point is located in north Acadia Parish, Louisiana. Considered a bedroom community, Church Point bestows upon its citizens the ambiance and charm of small town living with the convenience and opportunities of its neighboring larger cities, namely Crowley, Opelousas, and Lafayette, all within 20 minutes travel.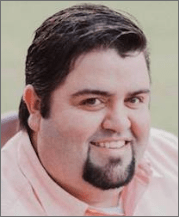 My goal is your goal. To see our town thrive, to see it grow, but yet to keep its small town spirit and its small town power of caring for our neighbor. My administration will be transparent. We will run our town as a business. We have many plans ahead, we have many goals, and we look forward to watching our town grow with you!
The Town of Church Point is known for many attractions, like the Buggy Town Playground, Le Vieux Presbytere, Cajun Woodstock and Courir de Mardi Gras.  We have many places to visit and events to be a part of here in Church Point. Many new and great ideas are being developed to continue tourism in our town.