Church Point is located in north Acadia Parish, Louisiana. Considered a bedroom community, Church Point bestows upon its citizens the ambiance and charm of small town living with the convenience and opportunities of its neighboring larger cities, namely Crowley, Opelousas, and Lafayette, all within 20 minutes travel.
Registration Is
For Bucks Baseball and Softball, Click Image Below For More Info.
Bucks Baseball, in collaboration with the Town of Church Point, are excited to bring youth baseball and softball back to Church Point in the Spring of 2021! Bucks Baseball is Church Point's hometown baseball program.  Children from ages 3-14 can participate in a first-class youth sports experience right here in Church Point, regardless of their skill level! ALL GAMES/ TEAMS WILL BE HOSTED AT CHURCH POINT COMMUNITY PARK giving local families the opportunity to enjoy our beautiful ballpark and for children to grow in their love of baseball or softball,
Bucks Baseball will offer Rec League Tee Ball, Softball, and Baseball in the spring. Our traditional recreation leagues are for kids to learn critical life skills in a family friendly environment. Players will learn the basic skills of the game, discipline, and competition while growing to love the game. Registration is Now Open! Practices begin Mid-March and the Regular Season will run April-May.
In addition to the traditional recreation leagues, Bucks Baseball will also offer Select Baseball teams for players with advanced experience and skill levels, Bucks Baseball Select teams offer kids the chance to compete at a high level without sacrificing family-life balance. Currently, there are 5 weekend tournaments and 7 mid week games tentatively planned for select teams. Players will be invited to play through our tryout and evaluation process. Register online now for tryouts.
Bucks Baseball founder and owner Wade Berzas is a new native son of Church Point.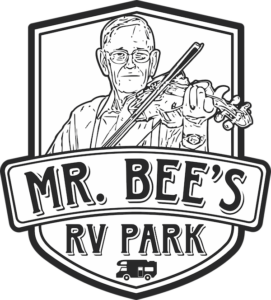 There are 10 newly built hook-up (water & electric) sites located in our city park. 
The sites are back in sites with a sewer dump located at the exit gate of the RV Park.
Each site is equipped with a BBQ pit, picnic table, trash can, & canopy for your enjoyment!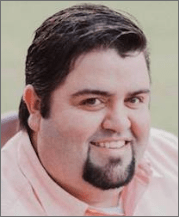 My goal is your goal. To see our town thrive, to see it grow, but yet to keep its small town spirit and its small town power of caring for our neighbor. My administration will be transparent. We will run our town as a business. We have many plans ahead, we have many goals, and we look forward to watching our town grow with you!
The Town of Church Point is known for many attractions, like the Buggy Town Playground, Le Vieux Presbytere, Cajun Woodstock and Courir de Mardi Gras.  We have many places to visit and events to be a part of here in Church Point. Many new and great ideas are being developed to continue tourism in our town.