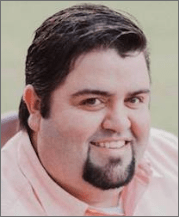 My goal is your goal. To see our town thrive, to see it grow, but yet to keep its small town spirit and its small town power of caring for our neighbor. My administration will be transparent. We will run our town as a business. We have many plans ahead, we have many goals, and we look forward to watching our town grow with you!
The Town of Church Point is known for many attractions, like the Buggy Town Playground, Le Vieux Presbytere, Cajun Woodstock and Courir de Mardi Gras.  We have many places to visit and events to be a part of here in Church Point. Many new and great ideas are being developed to continue tourism in our town.
ANNOUNCEMENT CONCERNING BASEBALL FIELDS
The baseball fields are locked because of vandals. They have spray painted bathrooms, damaged bathrooms, broke into the concession stand three times, drove side by sides in the fields, damaging our fields which took many many hours to fix. We also found condoms in dugouts, and other things that I will not talk about. So yes, we locked the baseball FIELDS AT THE PARK with good reason. But there's an easy fix. There is a code to open the lock.
All you have to do, if you're affiliated with bucks baseball is call Wade Berzas for the code. For all others, please call or text our park director Pat Duplechin at 337 692 3584. THE TOWN HAD TO DO THIS TO THE TENNIS COURTS MANY YEARS AGO, AND IT WORKED. THE PARK IS NOT LOCKED, THE PARK IS OPEN TO PUBLIC, BUT DUE TO VANDALS, WE HAD TO RESORT TO TREATING OUR BASEBALL FIELDS JUST LIKE OUR TENNIS COURTS.
MAYOR SPANKY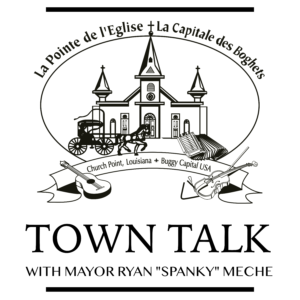 Le vieux Presbytere Museum
Le Vieux Presbytère Museum, located at 205 Rue Iry Lejeune in Church Point.
Admission to the museum is free, but monetary donations are accepted.  Le Vieux Presbytère is also open to the public Monday through Friday from 11am until 4pm, Saturdays from 11am until 2pm, and at other times by appointment.   For further information please contact curator Harold Fonte at 337-384-7993 or at hjfonte@gmail.com.
Le Vieux Presbytère info: Join the weekly Rosary group, led by Mrs. D, every Tuesday at 1:30pm. All are welcome!

For special events at Le Vieux Presbytere, please check our calendar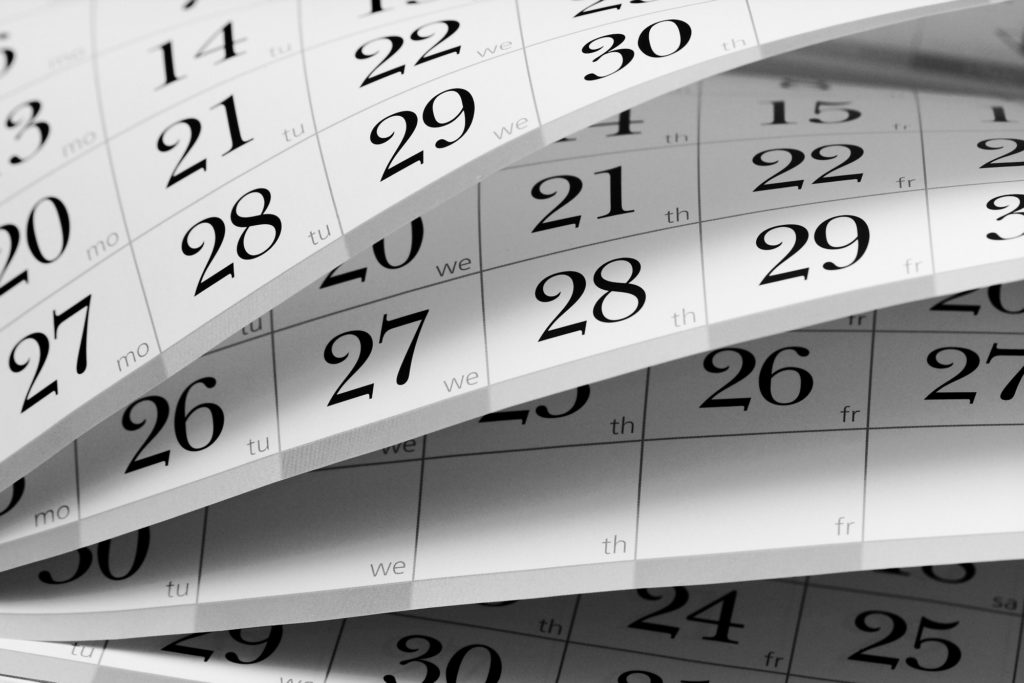 Date & Time of Notice: September 28th, 2023 @ 4:00 p.m. PLACE OF MEETING: Church Point City Hall, 741 South Main, CP, LA   Town of Church Point                          Public Hearing / Regular Meeting Agenda Monday, October 2nd, 2023 @ 5:55pm Church Point City Hall             PUBLIC HEARING: 1.     Discussion
Read More »
NOTICE OF SPECIAL MEETING   Date & Time of Notice: September 24th, 2023, 3:00 P.M. A public meeting will be held as follows: DATE: September 28, 2023 TIME:  3:00 P.M. PLACE OF MEETING:  Church Point City Hall, 741 South Main. C.P. Town of Church Point Special Meeting Agenda   Thursday September 28th, 2023 3:00 P.M.
Read More »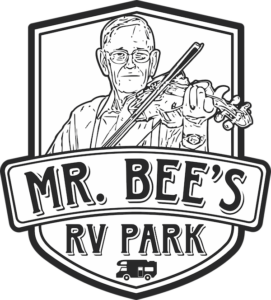 There are 10 newly built hook-up (water & electric) sites located in our city park. 
The sites are back in sites with a sewer dump located at the exit gate of the RV Park.
Each site is equipped with a BBQ pit, picnic table, trash can, & canopy for your enjoyment!     
Contact Us
Public Service Announcements & Town Events