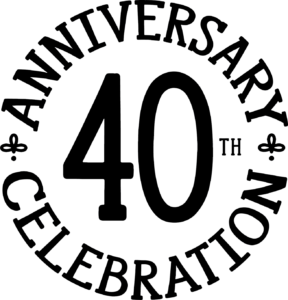 Congratulations to one of our great Church Point businesses, Richard's Cajun Foods! 
This year Richard's is celebrating 40 years!
To celebrate they are having some events here in town.
Tuesday, May 25 – Richard's Company-Wide 40th Anniversary Celebration
Location:  Church Point City Park Pavilion from 12-4 pm
The event will include a catered lunch for our employees, several congratulatory speeches from members of our leadership team as well as special remarks by Mayor Meche.
Wednesday, May 26 – Church Point Community Drive-By Event
Location:  Intersection of South David Street and West Broussard Street
The event is to thank and show appreciation for the residents, and businesses of Church Point by passing out a Richard's branded grocery tote and coupons from 3 pm – 6 pm. Residents can simply drive by and members of Richard's team will hand them the tote and coupons (while supplies last).